There's a good chance a lack of vision is what's keeping your company from growing right now. I'm going to describe two insidious ways a lack of vision can make even the best organized companies get stuck. And, of course, I'll tell you what you can do about it, too.
Lack of vision: when you don't recognize your own company anymore
Just a while back, news broke here that popular talkshow host and actress Ellen DeGeneres had publicly apologized for the "toxic culture" on her set.
Paraphrasing, she said:
"I wanted my set to be a place of happiness, where no one would ever have to raise their voice. But we grew so fast that I trusted other people to do things as I would have done. That didn't happen."
This is a great (but unfortunate) example of how a lack of vision can hurt a company.
How things change when you're not looking
Mind you, I'm not saying Ellen didn't have a vision. In fact, she clearly expressed it: she wanted her set to a great place to work. So where did that go wrong?
Ellen's situation is familiar to that of many entrepreneurs. Michael Gerber described it so eloquently, years ago, in his book "E-Myth: Revisited" (go get it you haven't read it):
Tons of people start a business, thinking: "Why on earth should I keep working for someone else?" A train of thought I, as a freelancer of nearly a decade, can totally relate to.
This is all fine and dandy by yourself, but once you start hiring folks it becomes a whole different game. You're busy, and you don't want to deal with that all that crap (salaries, HR, what coffee machine to buy), so you hire someone (let's call him "Bill") to help you out with the practical side of things.
And then, one day, you walk into the business, and you see an employee do something that is completely opposite one of your values. The way they treat a customer. How they put something together. Anything.
You walk over to this employee, ask him what he's doing, and the answer is: "Well, that's how Bill told us to do it." And that's when you realize that Bill, as much as he wants to help, has no idea what you want your business to be.
That's not Bill's fault: it's your fault for not communicating your vision properly.
This, I imagine, isn't far from what I think Ellen experienced on her set. When she finally found out how others were running her business, people had already been hurt.
So, how do you stop this from happening?
From the CEO to the team
The only way to make sure you transfer your vision as an entrepreneur to your people is to make sure your values, purpose and goals are crystal clear.
In implementing EOS®, we do this through putting the CEO and the senior leadership in a room and asking them The 8 Questions™:
What are your Core Values?
What is your Core Focus™?
What is your 10-year Target™?
What is your Marketing Strategy?
What is your 3-year Picture™?
What is your 1-year Plan?
What are your Rocks?
What are the most pressing Issues that are keeping you from success?
Walking through this set of questions provides a very clear image of what this company is about. What it stands for, what is OK and not OK, where you're headed. Only with these views clearly documented and consistently communicated can you also hire and fire along the lines of your vision.
I suspect this part of internal culture was lacking for the Ellen DeGeneres show. Obviously, I have no real idea of what went really went down there, but that's not the point of this example.
Lack of vision: when everything seems dandy, but you're still not growing
The flip side of lack of vision is when you have done your homework. You have documented and communicated a vision. You have implemented processes. You did hire a person responsible for the day-to-day, and that person actually fits your vision.
And you're still not growing.
I've seen two reasons for this to happen:
The CEO isn't living the vision. He or she has touted a company vision, but they're not genuinely into it.
The product or service is actually not that good. Usually, this also comes back to vision. A good product generally has a clear audience and problems to solve.
Why are you really in this?
A lot of companies start out small. A CEO is often someone who started a company in a garage or small office.
They were trying to make a living. They didn't really know if it was going to work out. They just had an idea and brought it to life.
That works for the first part of the journey. Just do the work. Make your customers happy.
But there comes a moment where a company has to become more than that. What I've found is that are plenty of companies out there – well organized companies, with processes and systems and everything – that don't grow, because there's no soul to it.
In my experience, this has everything to do with the CEO, or the person(s) starting the company. They, too, have to get to a point where their company can no longer be about them making a living for their family. Their kids' college fund, or their pension.
It can't be just about money
Don't get me wrong: all of those things matter. There is nothing wrong with making money, in and by itself.
But if your vision, inside your heart, has never gotten past these points, your people will feel that. And believe me, the younger your employees are, the more they care about purpose. Millennials and Gen-Z are all about joining up with a cause they can believe in.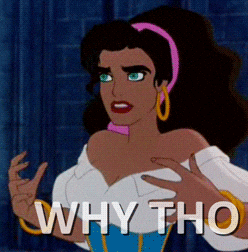 Many CEOs are great at doing what's in front of them. It's how they got to where they are now. But if you want a great team of people, you've got to give them a mission that makes the world a better place. In whatever practical shape or form that is (you don't have to cure cancer, but you do have to pursue something that matters).
If you can't, your team will feel it. They will know that, the end of the day, they are really working to make sure you can retire comfortably.
And while most of them will wish you a happy retirement, your personal finances will never give them the energy they need to make your company a real success.
Look inside
If this is really you, I invite you to take a step back. Peer inside. Go on a long walk, or whatever floats your boat.
Because I'm willing to bet that, despite the survival mode you might be in (making the money you need), there is a part of you there that wants more. I'm willing to bet that you picked this particular way of working, because you do want to improve people's lives.
Chase that feeling. What's the thing you can do to make our world just a little bit better?
Some examples from companies I've worked with:
Enabling entrepreneurs to exit their company with grace, their heads raised high and with respect to their legacies.
Building a marketing agency that feels like they're your own people – no matter how big the agency becomes.
Systematically making companies grow, so their people can profit and enjoy life.
You gotta have a reason besides money.
Lack of vision causes bad products, too
The second reason you're not growing, despite having your proverbial sh*t together, is because, well, your product sucks.
Having spent a decade in marketing, I can't tell you how often I've seen this. "Our marketing isn't working" has become a clear sign of deeper business problems for me.
And yet thousands in marketing budget (ten-thousands? Millions?) go into large-scale "shove it down their throats" campaigns every day. When, at the end of the day, the product-market fit just isn't there.
If you have a clear audience, with a clear problem, and a clear solution… you will sell.
Now, you might not sell at the scale you want to be selling – that's where marketing comes in. But if you can sell to 10 people, you can sell to a 100 people. And then a 1000 people.
Unfortunately, in many cases, whatever idea a CEO had when he or she started out never really solved a real problem for customers. Or it used to, and it doesn't anymore. Things change.
Working with EOS® will – inevitably, relentlessly and, yes, painfully – lay a problem like this bear. You might have EOS® implemented. Your company might be humming along just fine, operationally. But on the revenue side, things are hard. And you can't figure out why.
This is where you need to go back to the drawing back with your senior team. This is what a Quarterly Pulse or Annual Planning is designed to do. Is our Vision still accurate? Are we moving towards the right things?
Or do we need to rethink our strategy and pivot?
Don't suffer from a lack of vision. Figure out what's wrong with yours, if things aren't working. Vision is where it all starts.
Want more? Subscribe to my newsletter. You'll get notified whenever I post something new!
[activecampaign form=1 css=1]