If you're frustrated with the stagnating growth in your company, despite having an awesome vision, there is a good chance you're dealing with a lack of accountability.
In this article, you'll learn why an inspiring vision alone isn't enough to grow. You'll see why you need accountability to actually make things happen. And you'll learn how you can foster a culture of discipline, accountability and getting things done in your business.
(Actually not sure about "awesome vision" yet? Check this article right here to learn more about what a lack of vision does to your company.)
What a lack accountability in your business looks like…
Have you ever had one of those fantastic vision building days, only to have the energy generated by it fizzle out over the next couple weeks and months?
You and your team started off with clearly defined goals, fresh conviction and renewed energy. But a few weeks in and… you look around the leadership team meeting room only to realize… everything has gotten off track again.
What happened to the clear goals you all set together? What happened to really making things happen? How did another quarter slip through your fingers?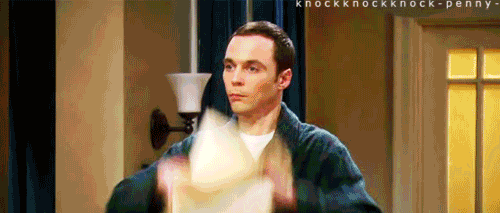 And look, it's not like nothing happened. You guys did get things done. But you, the business owner, and just like you were last quarter, is left with that nagging feeling that you're settling for the outcomes. Instead of being able to celebrate them.
It's like your people sort of "wondered off" in different directions, than the one you guys outlined together. Other tasks apparently were more important, even when you all agreed they weren't.
Many business owners often feel like you do. For some reason, you don't seem to be able to channel your team's energy into what really needs to get done.
Your problem, most likely, is a lack of accountability.
Accountability: it's how you make your vision manifest into reality
What if you could finish every quarter knowing you did everything you needed to do to move your company closer to your vision? What if you could know that every vision retreat or day would actually lead to tangible business results?
A true culture of accountability leads to every single team member almost instinctively grasping what needs to be done. They're checking back in with you, and each other, on a regular basis. They're making sure, time and again, that their goals are aligned and that they're all rowing in the same direction.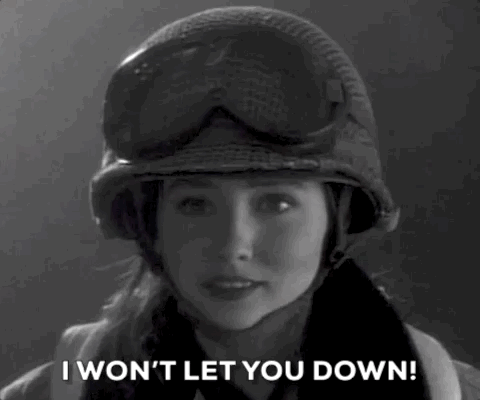 Everyone owns their goals. Also happy and willing to help each other achieve their goals. All for the good for the business, while genuinely having fun executing.
The good news is: that's possible.
If you want your team to kick ass every quarter (heck, week month or even year), read on.
Why you can't seem to execute on your vision consistently
Big strategy meetings, while important, are only half the battle. As I've outlined before, a lack of vision is also deadly to a business. Without vision, all the execution and accountability in the world isn't going to get you results, either.
But… vision and execution are two sides of the same coin. You can't have one without the other.
The problem is that most teams have no idea how to consistently execute. Sure, they know how to do stuff. But keeping everyone focused and aligned… that's something else entirely.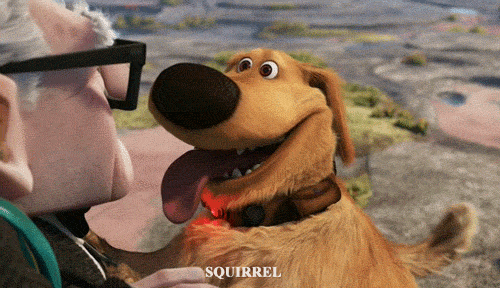 And while everyone may start out with fresh energy after a dedicated session, once you get back into the day-to-day, that energy is quickly spent on other stuff that's jockeying for attention. A customer needs something, an employee goes on an extended leave, a legacy piece of tech suddenly screws with your ability to develop a new feature…
When any of those things happen, things that also seem important, whatever you guys agreed on was important before is cast along the wayside. And you end up in the next strategy meeting as frustrated over the lack of real progress as you were last time.
Most companies don't have a system for accountability in place. Without it, they are constantly struggling against the human psyche.
We all lose focus. We all get distracted. Something new is always more attractive. All of those things are normal, but none of it is helpful when chasing specific goals.
How to build a culture of accountability in your company
Now to the good news.
Building a culture of accountability is possible. It is possible to have a kick-ass company vision AND a set of guiderails that will keep everyone motivated and on track towards realizing your most important business goals.
This system relies on a couple of important components you'll need:
Clear goals, defined SMARTly, that don't extend out farther than 90 days into the future.
A clear structure of accountability to your company. Who's responsible for what, and who holds whom accountable.
A consistent meeting structure. Preferably, a weekly meeting that's on the same day, starts at the same time, always takes place and has a set agenda. On top of that, you meet every quarter to realign on goals and vision.
It sounds deceptively simple, but I guarantee you these three things will make a massive difference if you don't have them yet.
Let's look at each component in more detail.
Clear 90-day goals
First things first: whenever you set goals, make sure you don't set them out farther than 90 days. After 90 days, almost everyone loses track of why they were doing something. Focus slips. This isn't personal, but instead a well-documented psychological factor in human behavior.
So, make sure you define your goals within a 90 day period. If your goal will take longer (say, half a year) then a clearly defined milestone towards your ultimate goal is also valid.
Secondly, use SMART to set your goals: Specific, Measurable, Achievable, Realistic and Timely.
Why?
Because if you're not specific, you'll be stuck redefining the goal later.
If your goal isn't measurable, how will you know if you've achieved it?
A goal that's not achievable won't motivate you to make an effort.
If it's not realistic, it won't be achievable, either.
And if there's not a clear timeline attached to it (90 days!) you won't know what point in time to work towards.
All of the above are psychological factors that will determine your ability to keep focusing on getting a certain goal done. Don't ignore them, for successful execution is all about making human psychology work for you – you can't ever hope to win against it.
Make sure you all agree on the goals being set. Even if a goal is personal to one of the team members, in order to be accountable, there needs to be agreement on the fact that time is being spent the way it is.
If there isn't agreement, discuss until you reach that point. If you don't reach agreement, you will not receive the mental boost you need to take that particular goal across the finish line.
One more thing: don't set too many goals. Just 3-7 is deal, as more will dilute the value of those goals as a priority. After all, if everything is a priority, nothing is.
Create a clear structure for accountability in your company
In many companies, people "sort of" own certain things. Especially to new employees, this can be very confusing. But it's not beholden to them. If you can't clearly rely on a structure of people holding other people accountable, you'll lose so much traction in the fog of "sort of" and "kind of" accountable.
The entire company needs to be aligned on who is responsible to what and to whom. This isn't about hierarchy. It's about being able to rely on specific people for specific things, so that there can be no ambiguity. Ambiguity breeds passivity, and that's what we're trying to avoid.
In accountability there can be zero ambiguity.
In EOS®, the business framework that I worked with in the US as a marketing director employs a tool called the Accountability Chart. It shows everyone exactly who is in what function and has which roles. It also shows who is holding that person accountable for their function in the business.
Watch this 4-minute video by EOS® founder Gino Wickman, who can explain this concept so well:
Create an accountability chart for your company. Don't worry about titles, worry about functions and who is holding whom accountable. It'll work wonders, I promise.
A consistent meeting structure
Finally, accountability needs a very frequent interval of scrutiny. You can't meet once a month and expect everyone to stay on track.
I recommend you set a weekly leadership team meeting, in which you do the following:
Segue. Everyone shares a bit of good news from the last week (personal and business) in order shift their mindset from working IN the business to working ON the business.
Numbers. Report in on your most important numbers, so everyone knows what's up. In EOS®, we utilize a scorecard with crucial business numbers. It's a set of 5-15 numbers that you can track on a weekly basis.
Rocks. These are your 90-day goals. Just report if they are ON TRACK or OFF TRACK. If you're OFF TRACK twice in a row, it's an issue that needs to be discussed.
Headlines. Share important news from the company with each other. E.g. "we signed client X" or "we've put feature Y in beta".
To dos. Every week, you should walk out of your meeting with clear tasks for the week ahead. Report on last week's to do's and see if there's any issues that arise from lack of completion.
Solve issues. The lion's share of your meeting should resolve around taking a list of your most crucial issues and solving them together. It doesn't matter if they are company issues, departmental issues or even personal (but business related) issues. What's important is that you spend time every week, as a leadership team, clearing out junk that can obstruct meeting your goals. Assign to dos that stem from the discussion accordingly.
Conclude. Check if everyone is clear on what's expected from them for the next meeting and conclude on time.
It works like magic…
What's going to happen is that if you do this every week, you'll notice people start to get thrifty just before a meeting. They know they will be reporting on their numbers, goals and tasks. This is why this setup works: every week, there's a set moment in time for you to be accountable to your peers in the leadership team.
In addition, having your fellow team members help clear out obstacles and issues is going to make you all come out of every meeting with fresh energy. Energy that needs to be renewed frequently, so you keep sight of that 90-day goal that you want to complete.
Speaking of which, besides the weekly meetings I absolutely recommend a full-day meeting, every 90 days. Preferably off-site and focused on:
Reviewing last quarter
Realigning on company vision and goals
Set new quarterly goals (again, clearly defined and agreed upon by all!)
Solve key issues together
Do these things, and you'll quickly realize how much time, energy and frustration you'll save by spending this crucial time working ON your business and not IN your business.
Accountability: the key to business growth
So, there you have it. My (well, EOS') system for building a culture of accountability. Be sure to also check my blog post about vision, because the two really do go together.
Read about how a lack of vision is holding back your business.
If what I wrote above spoke to you, I invite you to read more on my blog or subscribe to my newsletter. And if you want to chat about your business, there's an option for that below, too. No strings attached, I'm happy to help you along.